Greek Salad is one of my favorite things to eat ever. I always get it at our local family restaurant that is owned by a Greek family so I get to experience the classic taste.
Previously I've shared a Greek Salad recipe that I found great for a quick lunch. This one however is even better and gives you more vegetables for added health factor. If only I could get my kids to eat salad!
Greek salad with homemade Vinaigrette dressing
Delicious Greek Salad with Vingerette
Looking to have a delicious lunch? Try this Greek salad with homemade vingerette dressing.
Prep time:
Cook time:
Total time:
Ingredients
Dressing:
¼ cup of olive oil
3 Tbsp of red wine vinegar
Juice of 1 lemon
1 tsp of good mustard
1 tsp of oregano leaves (dried is fine)
salt/pepper to taste
1 clove garlic, minced (optional)
Salad:
Tomatoes (cherry are my favorite)
Cucumbers, diced
Kalamata olives
Chick peas
Feta Cheese
Red onion
Mixed Greens or Spinach
Instructions
Whisk together all ingredients for the dressing and let stand while you continue to make the salad.
Cut veggies into bite size pieces.
Place a bed of mixed greens or spinach on two plates.
Mix salad with dressing and then top over mixed greens or spinach.
Having lunch for myself is something I really need to do more. As a mom I've been great at getting the kids breakfast and lunch but I tend to want something different. Then when I start to get around to remembering to eat it's just getting late and closer to the next meal.
This Greek salad with homemade vinaigrette dressing is delicious for lunch and if I start it while the kids are eating I can eat this and be done before they are. My kids are super slow eaters, it's like I gave birth to baby sloths. Anyone else have this problem?
Have you ever had Greek salad or any Greek dish? Do you have a favorite?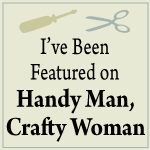 More content you may enjoy